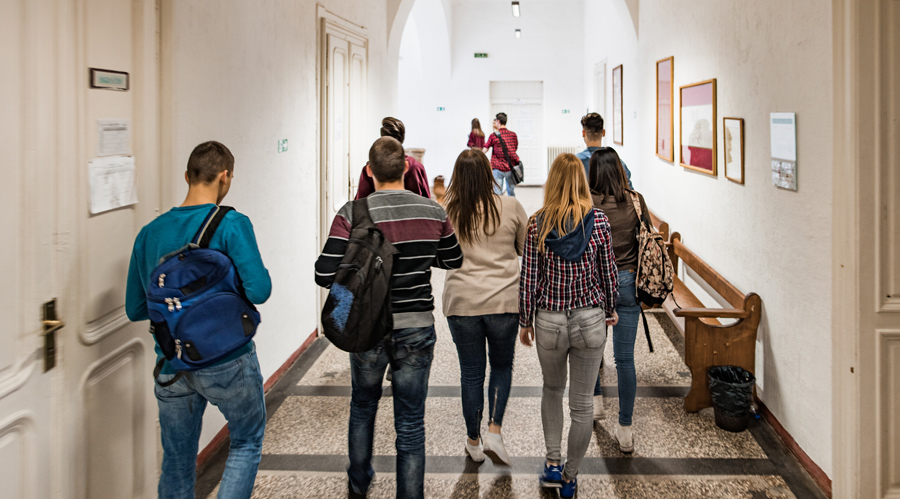 School Safety and Security – A Growing Market
Going to school: it's a basic right, something every child should do without fear. Unfortunately, school shootings in the United States has become a growing area of concern. In the last five years, there has been an average of more than 50 school shootings per year. With this type of violence on the rise, schools are left with the challenge of how to be vigilant about school safety while also providing and maintaining a positive learning environment.
Current security measures on the market
Securing schools is a complex task. Some US institutions have turned to the implementation of metal detectors. This involves placing detectors at controlled entry points where students and their bags are scanned before entering the school. The downside of this is that metal detectors create alerts for metal items that are carried, whether or not it is a threat. For students who want to walk cleanly through, they might need to remove all metal items, including keys and phones, beforehand, which ultimately causes a slow-down of traffic and delays entry into schools.
While most school districts in the US are still debating the use of metal detectors, some have had them since the early 1990's. According to the National Center for Education Statistics, the use of metal detectors has only risen from 5% in 2010 to 8.5% in 2013-2014.
There are also a number of modern tools coming into play, including "instant background checks for visitors and social-media monitoring software to gunshot-detection sensors and ID cards equipped with panic buttons," according to an NBC News article.
Some more drastic measures are now surfacing, including the decision by a New York school district to start using the controversial facial recognition software, as well as gun detection software, in an effort to improve security. To widen the security measures to school perimeters, new gun laws in Texas will now allowing school employees to store weapons in locked vehicles on school property, as long as they are properly stowed out of sight.
Concealed Weapons Detection Technology: A new way to make schools safe
The Massachusetts Institute of Technology Lincoln Labs developed a technology that uses advanced scanning and processing to create real-time 3D images, delivering accurate representations of items that may be hidden out of sight. This technology is exclusively used in HEXWAVE, a system that can be layered, detect both metallic and non-metallic objects, and placed both indoors and outdoors. Its placement flexibility is especially relevant to schools, as it means threats can be detected before they get close enough to the building to cause harm. A key feature of the system is that it will have exceptionally high throughput, letting through over 1,000 people per hour, which can minimize disruption of student activity.
HEXWAVE will be able to scan and classify threats as one of three levels: threat, non-threat, and anomaly. This information can empower staff to act according to possible threats, and will also make it possible to allow the passage of everyday items, like keys, without delay.
Some of HEXWAVE's other features include:
Low power radar energy for 3D imaging in real-time
Fast, direct, and non-intrusive means of scanning
AI machine learning to process and capture images
Ability to scan with high throughput in real-time and in multiple entry points
Protected privacy; no personal identifiable information is collected from scans
Smart functionality that allows the system to communicate with any existing security systems
Concealed weapons detection technology continues to evolve, and HEXWAVE, at the cutting edge, is aiming to take the next step in keeping our children safe and ensuring that weapons don't find their way into our schools.