Feb 23, 2023
Here's How Pearson Airport & Air Canada's New AI Technology Could Impact Your Next Flight
Publications: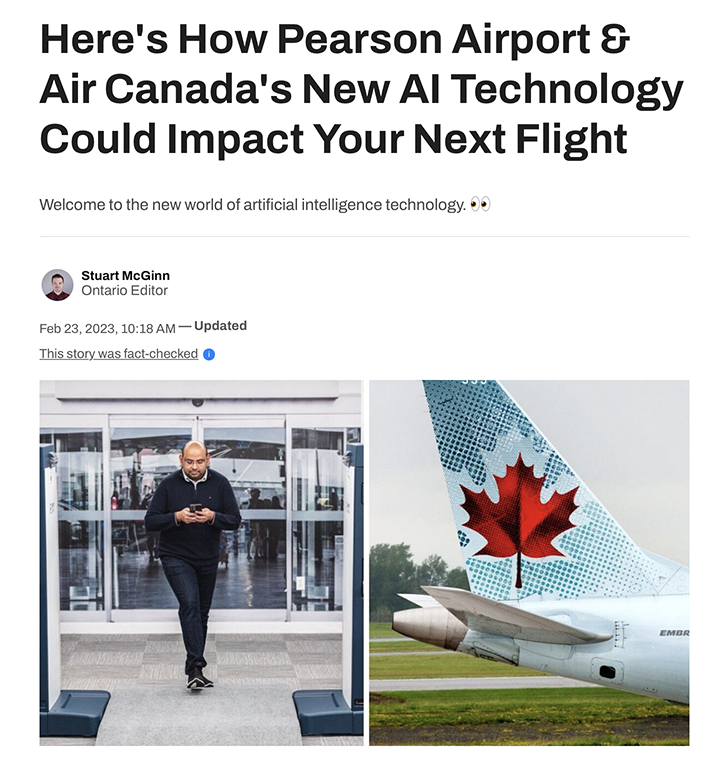 Toronto Pearson International Airport (YYZ) and Air Canada have both ventured into the world of artificial intelligence, more commonly known as AI, to help improve the overall experience for travellers, from airport security to boarding.
But despite the fact that Canada's largest airline and the country's busiest airport have taken similar steps in this direction, what they're both doing here is actually quite different.
Air Canada is using artificial intelligence as part of a newly launched facial recognition technology system to speed up the boarding process, while Pearson Airport's AI system is used during airport security to detect dangerous or prohibited items.
Both the airport and the airline are the first in Canada to test out AI, but what's also important to know, is both are still in the very early stages of using this technology.