Dec 12, 2022
New AI security screening technology tested at UW Field House
Publications:
MADISON, Wis. — The University of Wisconsin–Madison Police Department tested new AI security screening technology on campus on Sunday, using products created by Liberty Defense.
UWPD Infrastructure Security Lieutenant Jeff Ellis says he hopes this kind of project could eventually relieve people of the nerves of going into a big event space.
"Big crowds and big venues are places that people worry about," said Ellis. "Hopefully this is a way to eliminate that."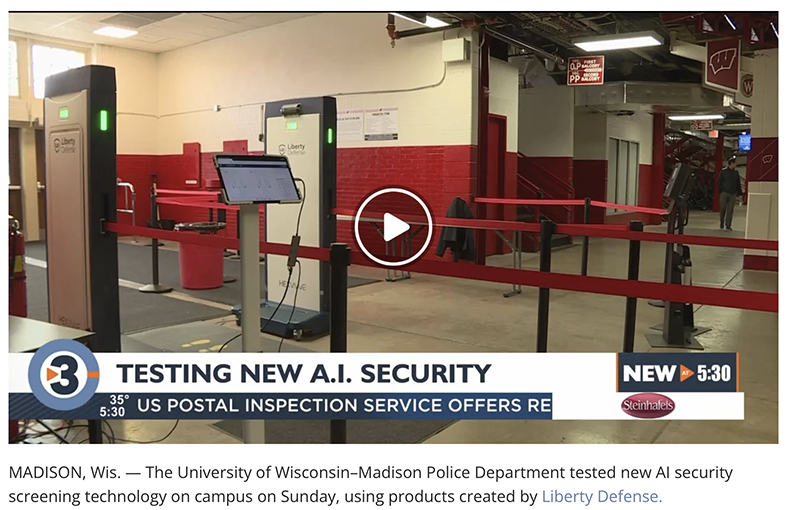 Read more at Channel 3 News.