Jun 9, 2023
The Star: AI security is coming to Pearson this summer
Publications:
Liberty Defense, a company that uses AI to detect concealed weapons and other threats, is bringing its technology to Toronto Pearson Airport. The system, dubbed HEXWAVE, uses its technology to detect all types of concealed threats and weapons — both metallic and non-metallic.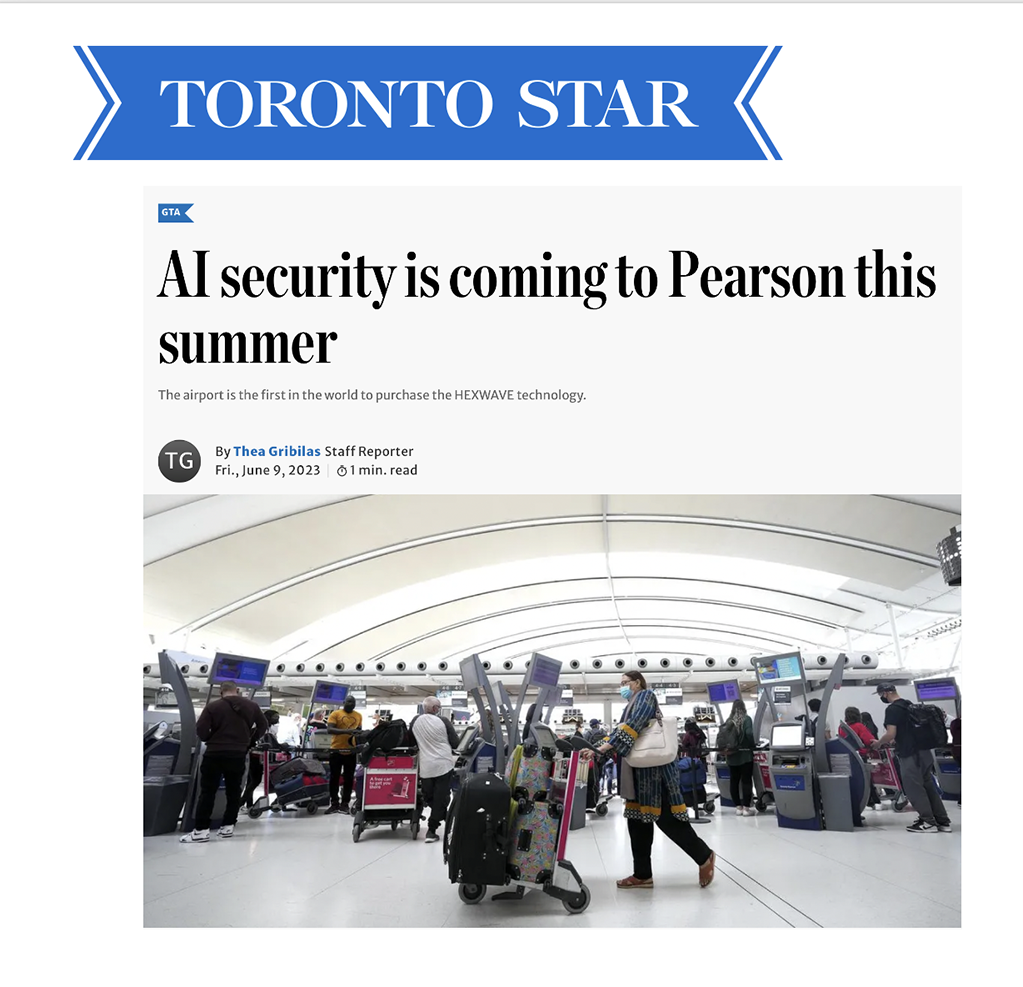 The HEXWAVE system allows for "rapid, automated screening using a high-throughput, contactless, walk-through portal to detect liquid, powder, and plastic explosives, 3D printed ghost guns, and other threats of concern today that enhanced metal detectors on the market cannot detect."
It works by capturing real-time data and converting that data into 3D images. The algorithm then interprets the data and image revealing the location of prohibited items.
"The HEXWAVE system has the ability to enhance the security measures currently in place at Toronto Pearson, while not adding any time to the passenger experience," said Guy Nicholson, a spokesperson at the Greater Toronto Airport Authority's (GTAA).
Pearson is the first airport in the world to purchase the HEXWAVE technology.
According to Nicholson, Pearson started testing the HEXWAVE system for two weeks in November 2022 at various locations throughout the airport.
"[Pearson Airport] plans to continue testing the capability of the technology to determine how it can best be integrated into our broader security program at Toronto Pearson," said Nicholson.
The HEXWAVE technology is expected to be ready for use in August.